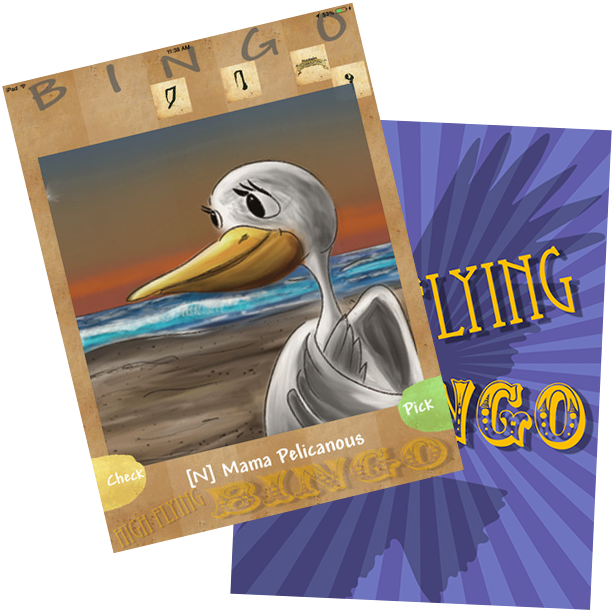 The Avian Kingdom has just released a new class-friendly, kid-friendly iPad Bingo game! Play along with your favorite Feathered Tales sidekicks and decode with the De-Raptor Codex. You can find Avian Kingdom's High Flying Bingo game in the iTunes store and the printable cards on our website.
Emilio Hernandez, the artist behind the Wing Whackers app and Avian Kingdom Feathered Tales series, joins Karen Chacek, writer of the Feathered Tales series, for a PortadaTV interview. Watch the video to hear more about the book series and the sponsorship program by the Avian Kingdom.
Not only is Dr. Hoots a high-flyer in our game Wing Whackers, a star in the Avian Kingdom Feathered Tales book 'Two Hoots and a Holler,' and a REAL doctor – but he can also dance his feathers off! Clap along if you feel like happiness is your truth!